Why I Told My Dad to Hold Off on His Cataract Surgery
I wanted to tell you all a quick story about my dad. My dad is one of those guys that had big glasses and a bushy mustache. He actually looked like one of those little Halloween masks, where you put it on and they have that big nose and bushy eyebrows. That was always the way he looked growing up.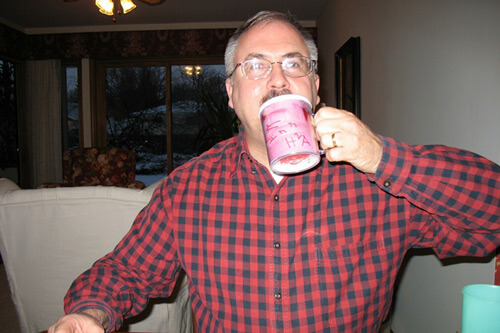 Interestingly, a few years ago he noticed that he wasn't seeing very well and he got diagnosed with cataracts. At that time, even though I do a lot of cataract surgeries I told him "Dad, you know what, why don't you put it off a little while because something new is coming to San Antonio and I think you should wait for it". What I asked him to wait for was the LENSAR Laser because it's this really cool new device that can do a lot more than what basic cataract surgery used to be able to do. Now with the LENSAR Laser, you can cure cataracts and fix people's vision all at the same time.  So, I had him wait for that and last year I fixed his cataracts and now he doesn't need his big, bushy glasses anymore. He kind of looks like a different guy, he doesn't have that same persona with the Halloween mask anymore. But what he does is love being able to watch the games, read, check his text messages, and read his computer seeing clearly AND not having to wear his glasses. 
If you've been told you have cataracts and somebody told you you have to wait to get them fixed, you might have been waiting for this. It's the LENSAR Laser and we can fix it now! If this sounds interesting to you, contact us here. We can't wait to help you!
Be sure to talk to one of our doctors about not only the benefits of vision correction, but also any risks of vision correction that may pertain to your individual needs and circumstances.