SMILE LASIK
More Modern Vision Correction Solutions: SMILE LASIK in San Antonio
At Parkhurst NuVision, our goal is your goal: clear vision without glasses or contacts. We take vision correction surgery beyond LASIK to offer all FDA-approved vision correction procedures. Why so many procedures? Isn't it all just LASIK anyway? In short, there's a lot more to it than that. If you've ever noticed a room full of people wearing glasses, you probably realized how different all of those different glasses looked. Some have very thick lenses, others are thin. Some are big, others are much smaller. Just like there are so many different glasses shapes and styles, laser eye surgery is not one size fits all.
"Glasses and contacts have been a part of my life since early childhood—I really can't remember life without them. It has been life changing."
Kristen G.
"Had been hesitant for years because I wasn't sure if eye correction was the right fit, my wife happened to find NuVision and so we decided to go in for a consultation and immediately felt at ease with the staff and doctors. This was one of the best decisions of my life, to have gone from a -5 to 20/20 has been a complete life changer. I personally decided to go with the SMILE corrective procedure and I wouldn't change a thing. Highly Recommend!"
Austin
Your eyes are as unique as your fingerprint, and we won't recommend vision correction unless we can give you the procedure that is the best fit for your specific vision prescription and eye anatomy. SMILE-LASIK is one of the most advanced ways of performing laser eye surgery, and one of the most common procedures we prescribe to patients, not only because of the great results, but also because the recovery process is so easy. We are currently the only vision correction center in San Antonio to offer SMILE, and we have helped hundreds of patients accomplish their goal to wake up and see without glasses and contacts.
What Exactly is SMILE Laser Eye Surgery?
Similar to LASIK, this form of laser vision correction surgery fixes your vision by removing imperfections in your eye, specifically from the front window of the eye called the cornea. SMILE can correct refractive errors, such as nearsightedness (myopia) and astigmatism, in a quick and minimally invasive procedure.
SMILE stands for Small Incision Lenticule Extraction.
LASIK With Less Downtime and Great Results
Glasses can be a hassle and contact lenses get uncomfortable. Beyond giving you the freedom of improved vision, SMILE offers many benefits:
The procedure takes just minutes
Quick recovery with minimal downtime
Accurate and precise vision correction
Safe and effective with over 7 million procedures performed worldwide
SMILE Offers More Flexibility for Active Lifestyles
Have you been thinking about LASIK, but you've been worried about a long recovery time that keeps you away from work or your favorite activities for weeks after the procedure? SMILE could be the right procedure for you. With traditional laser vision correction procedures, patients need to refrain from swimming, strenuous activity, and wearing eye makeup for the first several days during recovery. With SMILE, patients can typically return to work, exercise, eyelid makeup, and outdoor activities the very next day.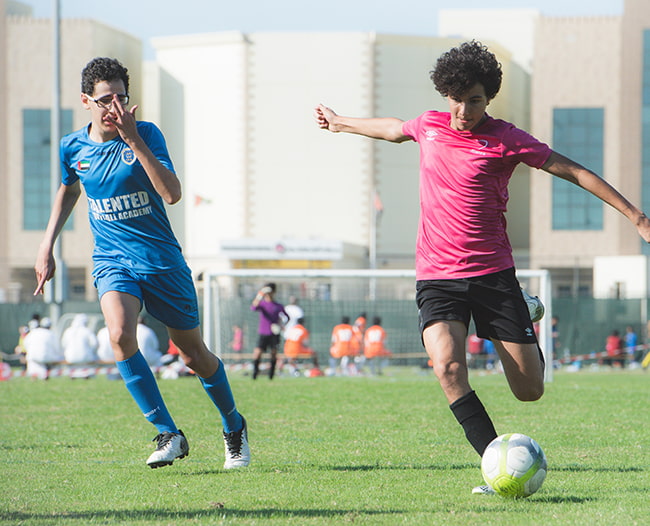 SMILE May Be An Option Even if You Were Told You Are Not a Candidate for LASIK
If you have previously been told that you are not a candidate for LASIK, don't lose hope for a life with less dependence on glasses! We have helped many people who had been told that they weren't LASIK candidates achieve great vision with SMILE or another vision correction surgery. When you come to Parkhurst NuVision for a consultation appointment, we'll perform a comprehensive, yet completely non-invasive and comfortable analysis of your eyes to determine which vision correction procedure is best for you.
PRK
EVO ICL
SMILE
Long-Term Vision Outcomes
Procedure Duration for both eyes
Treats Extreme Prescriptions
Good for patients with contact lens induced dry eye
Can be used for Presbyopia
Common Questions About SMILE Vision Correction
Q.
How does SMILE compare to traditional LASIK?
LASIK is a fantastic way to fix your vision and improve your quality of life. We often recommend SMILE for patients who are good candidates because it offers the benefits of LASIK with a quick recovery and less downtime from certain physical activities and sports.
Q.
Who is a good candidate for SMILE?
Ideal candidates for SMILE:1
Are 21 or older
Are nearsighted with a prescription up to -10.00
Have a stable prescription that has not changed within the last year
Do not have an eye infection or conditions such as dry eye disease or keratoconus
Q.
Why doesn't every eye surgeon offer the SMILE procedure?
Ophthalmologists who do perform SMILE love it because their patients love it; they appreciate the great results and easy recovery. So why are we the only vision correction surgeons to offer it in San Antonio? We can't say for sure, but we will say that we are committed to investing in the latest technology and we are always working on maintaining best practices for our patients. SMILE was FDA approved in the U.S. in 2016 (and has been performed in Europe for years before that). Today it is widely used all over the world as one of the most effective ways to correct your vision without glasses and contacts.
Q.
How much does SMILE LASIK cost?
The cost of SMILE is similar to the cost of LASIK procedures and SMILE patients can take advantage of our great financing and payment options. Patients who have had SMILE talk about the value it has added to their lives—besides the freedom and flexibility they have to travel, be active, or just wake up and see, they also no longer have to spend so much on glasses, contacts, and supplies. Our LASIK savings calculator can estimate how much you'll save with vision correction surgery.
"Dr. Parkhurst did my Lasik Surgery and was very clear and communicated very well what he was doing at all times and made me comfortable throughout the procedure and I'm so happy with the results and can't thank the Parkhurst Nuvision team enough!"
Tailley S.
Contact Parkhurst NuVision for Smile LASIK
We've helped patients from San Antonio, as well as those who travel to us from all over, improve their vision and their quality of life. If you're interested in SMILE, contact us for a consultation so our experts can answer all your questions and explain your vision correction options.
Ready for freedom from glasses and contacts?
Request a consultation to get started!
"*" indicates required fields
1 U.S. Food and Drug Administration. Summary of safety and effectiveness from the SMILE FDA trial. Available: https://www.accessdata.fda.gov/cdrh_docs/pdf15/P150040B.pdf. Accessed September 20, 2021