Our New Braunfels Location
Ophthalmologists Near You in New Braunfels, TX
At Parkhurst NuVision, we are dedicated to caring for your vision and eye health with personalized care and advanced treatments. The eye doctors at our New Braunfels location work diligently to create a comfortable environment where you are empowered to find your best vision yet.
Hours

Monday – Friday: 8AM–5:30PM
Saturday – Sunday: Closed
Eye Care Services in New Braunfels
LASIK Eye Surgery & Vision Correction
LASIK Eye Surgery & Vision Correction
Nearsightedness, farsightedness, and astigmatism are common vision issues. Glasses and contacts can be a hassle—ongoing costs, maintenance, and inconvenience can keep you from enjoying life to the fullest. Vision correction surgery with LASIK, SMILE, PRK, or ICL offer a wide range of benefits. We'll help you find the vision correction plan that's right for you.
Cataract Surgery
Cataracts are a common age-related eye condition, causing blurry or distorted vision. Luckily, cataract surgery is one of the most common, effective, and low-risk procedures performed in the U.S. Our cataract surgeons use leading-edge technology, and a full range of intraocular lenses (IOL) options, to restore clear vision.
Medical Eye Care
When it comes to ocular conditions that can threaten your vision or eye health, an accurate diagnosis and personalized treatment plan are key in saving your eyesight. Our eye doctors are experienced in early diagnosis and treatment of eye diseases such as glaucoma, macular degeneration, retinal issues, oculoplastics and dry eye.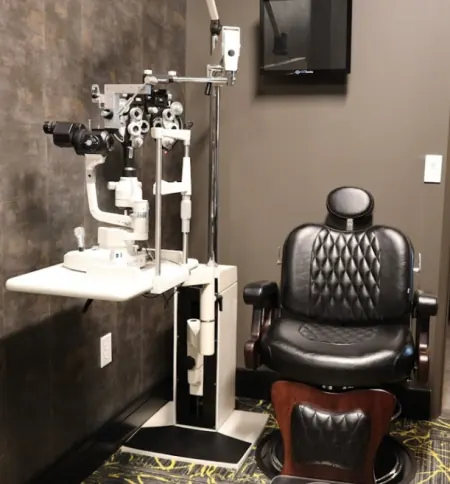 "Now I will be able to go swimming, hiking, and enjoy a roller coaster ride without being blind. Yay me!"
Julie
"I don't have to sit so close to the tv anymore! Before surgery I was seeing so blurry it was hard to get by. I am so grateful!"
Nancy
Proudly Serving New Braunfels, TX
We're proud to serve patients from New Braunfels, Texas and surrounding communities. Whether you are floating down the Comal River, having a picnic at Landa Park, or grabbing drinks with friends at one of the amazing breweries in the area, you deserve to see it all with clear vision.
Ready for clear vision and freedom from glasses and contacts?
"*" indicates required fields