Refractive Lens Exchange
(RLE)
For Eyes Over 40 in San Antonio, Texas
We hear a lot about how eyesight worsens with age, but what if you could eliminate the need for reading glasses and prevent other age-related vision changes, while also correcting nearsightedness or astigmatism? At Parkhurst NuVision in San Antonio, our RLE procedure can give you the best vision of your life—at any age.
"I had the best experience at Parkhurst. The facility and staff are unbeatable. I had finally had enough. You won't regret it."
Marciella
"All I can say is I really wish I knew about this option sooner in life. This was news I couldn't believe so I booked my procedure."
Ashley
Refractive Lens Exchange (RLE), is a vision correction solution that can solve a range of vision problems. If you have encountered difficulty seeing up close after the age of 40, you are probably dealing with presbyopia. This age-related near vision loss is the reason that people end up relying on reading glasses, which can be annoying, inconvenient, and unattractive. A major benefit of Laser Lens Treatment is that it can help you ditch reading glasses for good.
Presbyopia, which is a stiffening or loss of flexibility in the lens of the eye, affects everyone eventually. Even people who have previously had LASIK will be affected by presbyopia because LASIK corrects problems on the cornea and presbyopia is a problem in the lens. RLE is a great option for people seeking a way out of reading glasses because it addresses the root cause of presbyopia. RLE can also correct the vision problems that you've dealt with since adolescence, such as nearsightedness and astigmatism. Additionally, people who get RLE will not develop cataracts later in life.
Benefits of RLE
Can improve multiple refractive errors, including farsightedness, nearsightedness, presbyopia and astigmatism
One of the few procedures that can effectively eliminate the need for reading glasses and multifocal glasses or contacts
May be suitable for patients who are not candidates for LASIK or other vision correction procedures
No maintenance or upkeep needed for lifelong vision improvement
Eliminates the risk of developing cataracts
Your RLE: What to Expect
Consultation

Getting Ready for More Freedom
From Glasses and Contacts

Your Procedure

New Vision Freedom Awaits!

Recovery

Enjoying Life With Better Vision
Consultation
During your consultation appointment, we will examine your eyes and discuss your prescription history, as well as your goals for vision correction. If you are a candidate for RLE, we will answer any questions you have about the procedure and give you all the info you'll need leading up to your scheduled procedure date.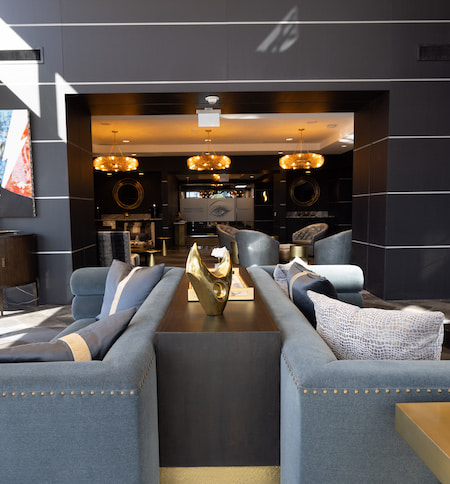 Your Procedure
On the day of your RLE procedure, you may feel nervous but you'll also be excited to start a new chapter of life—one without glasses or contact lenses! Our team is here to answer any last minute questions and help you feel comfortable before your RLE procedure. The actual procedure takes just 10 to 15 minutes and your eyes will be numbed with anesthetic eye drops.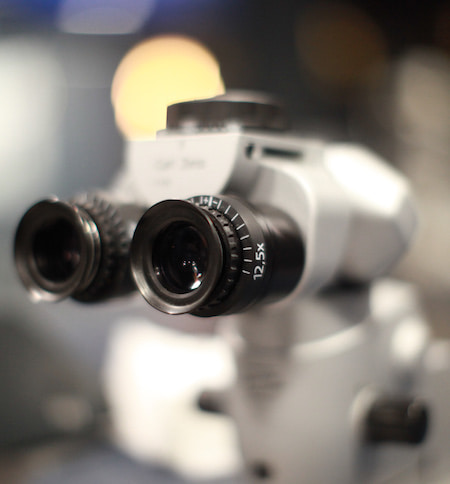 Recovery
Once your RLE procedure is complete, you'll be sent home to rest. Our team will give you post-procedure instructions with info on the eye drops you'll need to use during your recovery. In the days after your procedure, you will need to avoid strenuous activity or anything that causes eye strain. You will notice a significant improvement in vision within a few days and we will schedule follow-up appointments to monitor your healing and progress. Our RLE patients are amazed at how much this procedure improves their overall quality of life!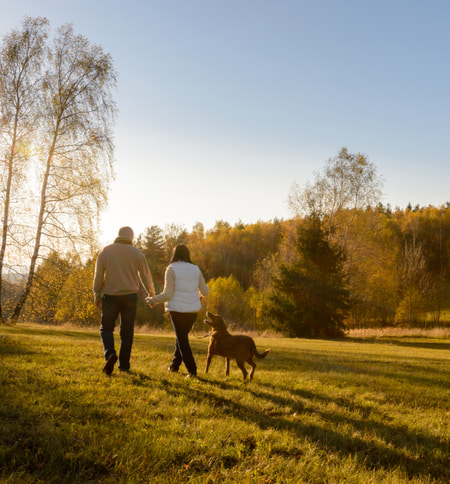 "I finally took the plunge and I do not regret it at all. The entire staff at Parkhurst NuVision is so amazing and caring."
Nicole
"I have had the pleasure of coming to this beautiful office for a few years now and i have always had a great pleasure."
Shontella
Frequently Asked Questions About Laser Lens Treatment
RLE uses much of the same technology as our custom cataract surgery. The key to effective and customized vision correction is something called an intraocular lens or IOL. These advanced lenses offer customizable vision correction.
Q.
Which IOL is Right for Me?
Parkhurst NuVision is widely recognized as a leader in vision correction and we strive to stay at the forefront of vision technology. We work with a full range of IOL options and your eye doctor will recommend an IOL for you based on your prescription and your vision needs.
Q.
Who is a Candidate for RLE?
Patients in their 40's, 50's, or 60's who are considering LASIK may realize that RLE is a better option for them because it can help them get out of reading glasses while also giving insurance against cataracts in the future.
Since this treatment is customized, the cost can vary for each patient. Patients who have had RLE appreciate the value it brings to their lives; both the higher quality of life and ability to live a more active lifestyle as well as the cost savings from eliminating the need for glasses and contact lenses.
"Very happy with our experience at Parkhurst Nuvision. The team is welcoming and explain everything in a simple manner."
J.C.L.
Contact Parkhurst NuVision
Are you ready to improve your vision and live life with more freedom? Contact us to schedule your consultation appointment for RLE or get answers to any questions about our other vision solutions.
Ready for visual freedom?
Request a consultation to get started!
"*" indicates required fields